Team
Ashley Smoke (Spirit Name: Medicine for the People) is an Ojibwe, 2 Spirited parent who uses drugs from Alderville First Nations in Ontario. They work as Capacity Building Lead of the Women & HIV/AIDS Initiative, a consultant for The Dr Peters Centre, CAMH, Meta-Phi and Public Health Agency of Canada, as well as Research Assistant for Ryerson, Public Health Ontario, Unity Health, among others. Ashley also founded their local drug user advocacy group in Northumberland and co-founded The Ontario Network of People Who Use Drugs and Peel Drug Users Network and has made it their mission to disrupt systems and fight for humane treatment for PWUD all over Canada.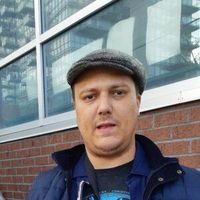 Andrzej Celinski
Andre is a CAPUD member and passionate member of the harm reduction community. He has written on issues related to housing, marginalization, drug use, and the many terrible outcomes of drug prohibition. He holds both undergraduate and master's degrees in environmental studies from York University with a specialization in urban planning.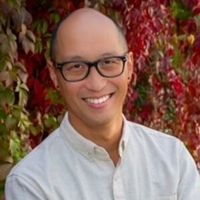 Based in Skwxwú7mesh , xʷməθkwəy̓əm , and Səl̓ílwətaʔ/Selilwitulh territory (aka Vancouver, BC) Clem is a registered clinical counsellor and knowledge translator at Dr. Peter Center. Clem has a combined 15 years of experience in housing support, outreach in DTES community and compassionate care for people living with HIV. He is a contributor to UPHNS community of practice and co-facilitator of harm reduction and trauma-informed care trainings. A passionate harm reduction advocate and social justice activist.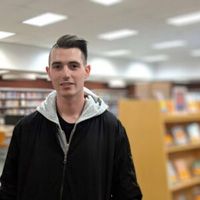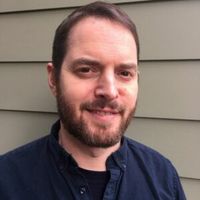 Patrick McDougall
Based in Skwxwú7mesh , xʷməθkwəy̓əm , and Səl̓ílwətaʔ/Selilwitulh territory (aka Vancouver, BC), Patrick has been working in the field of HIV and harm reduction since 2008. Originally from Halifax, Patrick moved to Vancouver in 2010 and works at the Dr. Peter Centre, which provides care and support services to people living with HIV. Patrick facilitates a Canadian supervised consumption / overdose prevention site service providers video call. He also serves as the co-chair for the Pacific AIDS Network's board of directors.
Rachael Edwards
Spent the last 14 years working as a nurse in community health, infectious disease, clinical education and shelter/street outreach programs practicing a harm reduction philosophy of care. Rachael is currently pursuing a Master of Public Health through the University of Victoria.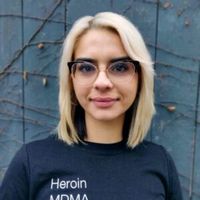 Currently residing on lək̓ʷəŋən territory (Victoria, BC), Stephanie is passionate about health equity, decriminalization, and harm reduction informed drug policy. She is working towards her Master's of Science in the Social Dimensions of Health program at the University of Victoria, her thesis is focussed on Ontario's safe injection facility policy under the Ford government.
Based in Skwxwú7mesh , xʷməθkwəy̓əm , and Səl̓ílwətaʔ/Selilwitulh territory (aka Vancouver, BC), Savannah Swann is the Knowledge Translation and Evaluation Officer at the Dr. Peter Centre. She has experience in community-based participatory research in the fields of Indigenous wellness and student mental health. Savannah is a crisis responder at the
Fraser Health Crisis Line
and a member of the Equity, Diversity and Inclusion Committee at
Options Community Services
.