Contributors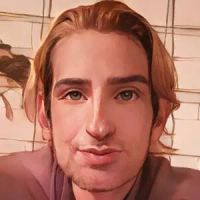 First time writer, long time user. I live in Toronto (Treaty 13) and am new to the harm reduction community even though I have long been interested in drug policy. My passions include travelling, reading, movies, music, a love for the outdoors and learning, for the sake of it. - The deed is the reward -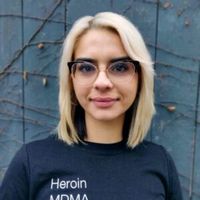 Stephanie is currently residing on lək̓ʷəŋən territory (Victoria, BC). Stephanie (She/Her) is passionate about health equity, decriminalization, and harm reduction informed drug policy. She is working towards her Master's of Science in the Social Dimensions of Health program at the University of Victoria, her thesis is focussed on Ontario's safe injection facility policy under the Ford government.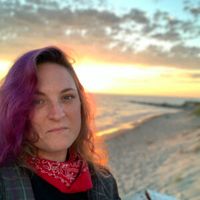 Based in Tiohtià:ke (Montréal, Québec), Alexandra is a recent graduate of the Master of Social Work program at McGill University. As a current staff member of the
Canadian Association of People who Use Drugs (CAPUD)
, she works as a Knowledge Mobilization Expert for the
National Safer Supply Community of Practice (NSS-CoP)
. She also serves as the Chapter Liaison of the
National Board of the Canadian Students for Sensible Drug Policy (CSSDP)
and as a writer, editor, translator, and social media and communications lead for The Drug Hub. In addition to these roles, she works as a translator for several harm reduction projects across the country. As a person with living expertise of drug use, she is passionate about harm reduction, drug policy, decriminalization, and abolition.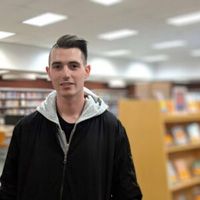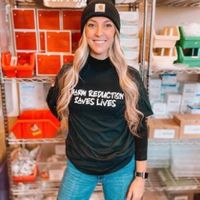 Alexe is a registered social worker with the AIDS Committee of Newfoundland and Labrador. Alexe has been working within the ACNL organization for over four years, and has worked in her project coordinator role for 2.5 years. The Harm Reduction Education Project supports ACNL's prevention initiatives, which aim to reduce HIV and HCV risks related to people who use drugs. In addition to this, Alexe is involved with the Safe Works Access Program (needle exchange program), is a lead kit contact with the Naloxone Take Home Kit program, and conducts harm reduction, overdose prevention and Safe Works Access Program education across the province.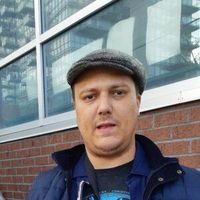 Andrzej Celinski
Andre is a CAPUD member and passionate member of the harm reduction community. He has written on issues related to housing, marginalization, drug use, and the many terrible outcomes of drug prohibition. He holds both undergraduate and master's degrees in environmental studies from York University with a specialization in urban planning.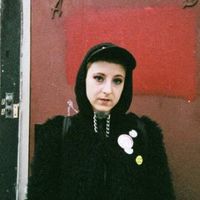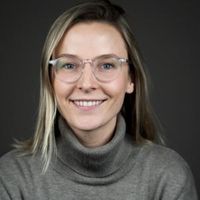 Emilie is a second-year medical student from Halifax, Nova Scotia with an interest in harm reduction and addiction medicine. Before medical school, she completed an MSc in Immunology & Infectious Diseases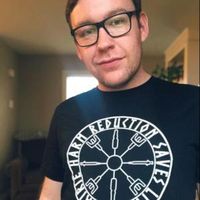 Shane is a fourth-year Bachelor of Social Work (BSW) student at Memorial University. Over the past year, Shane worked at the AIDS Committee of Newfoundland and Labrador in various capacities and roles and most recently worked as their Education Program Assistant, delivering crucial HIV, Hepatitis C and harm reduction education to service providers, students, and the community. Shane hopes to continue his social work practice in the community, working and supporting people who use drugs and reflecting a harm reduction approach. Shane believes the individuals he works with deserve agency, respect, safety, and compassion.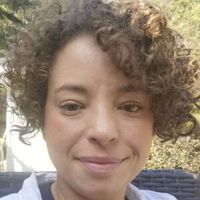 Holly is a Registered Nurse from Saint John, NB with a practice grounded in the philosophy of harm reduction. She is an avid harm reduction advocate in her community, with experience working with people who use drugs in the acute care, correctional, and community settings.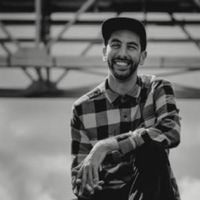 Mark is a well known local Halifax DJ. Mark isn't just a musician but he's a show promoter, brand developer, and soon to be certified graphic designer. He's been in the EDM scene for over 15 years, performing and running hundreds if not thousands of events, which has always had a focus on diversity and inclusivity. Mark one was of the DJ's that brought the philosophy of harm reduction in Atlantic Canada.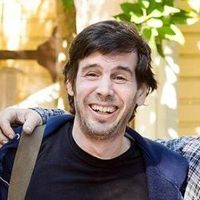 Dr. David Frank
David recently earned his PhD from the Graduate Center of the City University of New York in Sociology, and is currently a postdoctoral research fellow at New York University's Behavioral and Science Training in Substance Use Research program. He uses primarily qualitative methods to examine substance use and treatment issues in the context of criminalization and the War on Drugs. His work focuses in particular on how biomedical narratives of addiction are often deployed as a way of obscuring the role of structural forces, like policy and law, in behaviors thought to be caused by drug use.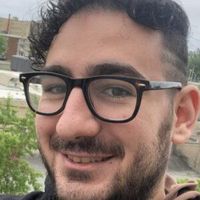 Assaf Azerrad
Assaf is an undergraduate student at Concordia University. He is a member of CSSDP Concordia, and is interested in municipal and federal politics. He advocates for evidence driven drug policy reform in Canada, which is why he believes in the decriminalization of all drugs.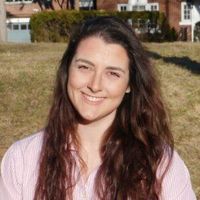 Kira London-Nadeau
Kira aims to connect research, policy and grassroots organizing to further sensible drug policy. As a PhD student at the Université de Montréal, she studies weed use and mental health in sexually and gender diverse youth. Kira chairs the national board of Canadian Students for Sensible Drug Policy (CSSDP) and works locally with CSSDP Tiohtià:ke/Montréal and VoxCann, a youth-led cannabis education initiative.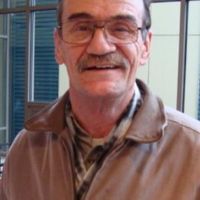 Daniel Wilson
After being sponsored by the Dr. Peter Centre and graduating from the community capacity diploma program at Simon Fraser University, Daniel worked as a Peer Research Associate on the Dr. Peter Centre study. He also worked on the Homes at Howe study with Pacific AIDS Network. He is currently on the review board at the Public Health Agency of Canada (PHAC) and on the Dr. Peter Centre Community Advisory Committee.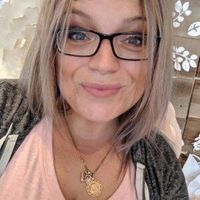 Natalie Kaminski
Natalie resides in Peel Region where they work in harm reduction and founded the Peel Drug Users Network. Previously residing in London Ontario they became embedded in poverty and experienced systemic violence being a person who; uses drugs, sold sex and had history of incarceration. Most of Natalie's friends from that period of their life however are either; missing, murdered or dead. Natalie is a white settler on turtle island and remains committed in their various roles; including mother, to dismantle the patriarchal and racist systems that uphold and influence the policies that kill the people they love.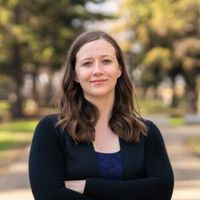 Kelsey Speed
Kelsey is the Senior Program Lead with the School of Public Health at the University of Alberta and the Inner City Health and Wellness Program (ICHWP) at the Royal Alexandra Hospital. Kelsey received a Master of Science in Public Health and Health Systems from the University of Waterloo in 2016. She is currently conducting research on harm reduction programs in acute care settings and in the community, and works with ICHWP's community partners to support people who use drugs in improving their health and wellbeing.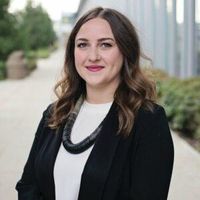 Nicole Gehring
Nicole is a Master of Science student in Health Policy Research at the University of Alberta's School of Public Health and Research Assistant with the Inner City Health and Wellness Program at the Royal Alexandra Hospital. Her interests include structural factors that impact the health and social outcomes of people who use drugs, harm reduction, and health services and policy research.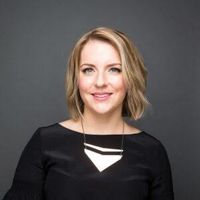 Dr. Elaine Hyshka
Elaine is an Assistant Professor of Health Policy and Management at the University of Alberta's School of Public Health and the Scientific Director of the Inner City Health and Wellness Program at the Royal Alexandra Hospital. Her program of applied health services and policy research focuses on advancing a public health approach to substance use, and her work is conducted in partnership with health and social service providers, public health advocacy organizations, and governments at the local, provincial, and national level.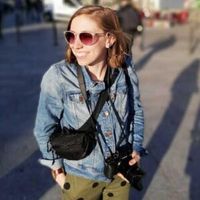 Dr. Alex Collins
Alex is a postdoctoral research associate in the School of Public Health and Brown University. She is an ethnographer and qualitative research focusing on housing, overdose, and access to harm reduction services. Since returning to the US after living in Vancouver for six years, her goal is to contribute towards the implementation of evidence-based harm reduction interventions in the US.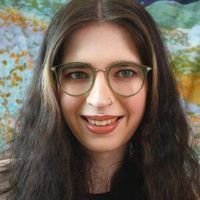 Ivy is a mid-20's white trans woman living on unceded Coast Salish territory (so-called vancouver). Previously known for her writing on gender identity and her trans-positive art, she now spends her time organizing, making music, and learning how to love herself again.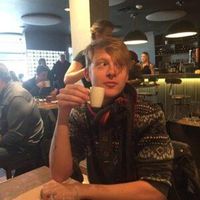 Doug Johnson
Doug is a writer, editor and journalist whose work has appeared in Filter-Magazine, National Geographic, Undark Magazine, New Scientist and Hakai, among others. He lives in Alberta, Canada.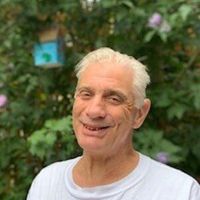 David Bergmark
I have held two careers that provide learnings in love. Massage Therapy and Group facilitation. But my true career has not been employment. My true mission began while listening to an inspirational lecture about love. It began when I heard of a suicide note. The note ended with, "If one person smiles at me (on the way to the bridge), no one will see this suicide note". One smile! ONE PERSON… Since that time, it has been my mission to be that person. With every glance, every smile I might just be changing the whole world. I became a lifelong learner, in the study of love. It's been 47 years; I conclude that with love, no matter where I am on this path, I am always just beginning. I suspect that repeated thoughts manifest in physical form. "Loves Learning" begins with an affirmation, first person present tense. In this way I reinvent my future day by day. My life is blessed, because I choose it to be so.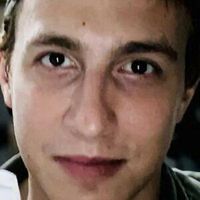 Alex McVean
Alex is a harm reduction and drug policy activist with living experience from Owen Sound, Ontario, Canada. He is Social Media and Communications Manager for Bluelight.org and a member of The Canadian Association of People Who Use Drugs (CAPUD).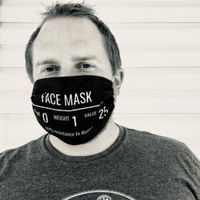 Based in lək̓ʷəŋən and W̱SÁNEĆ territory (Victoria, BC), Corey [he/him] is a registered nurse and clinical nurse lead for the Victoria SAFER Initiative—he is also a board of directors for the HIV Legal Network and cofounder of Westside Harm Reduction.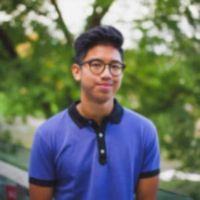 Cesar Ramirez
Cesar is an undergraduate student at McGill University studying Sociology and International Development Studies. While living in Vancouver, he was exposed to the realities of the overdose crisis and the failures of drug prohibition and the War on Drugs. Since then, he has been committed to better understanding addiction and promoting effective alternative drug policies.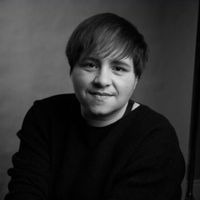 Jes Besharah
Jes is a drug user who is now a passionate advocate for drug user rights and harm reduction strategies around substance use. She has initiated many conversations in the hopes of putting an end to the stigma that surrounds drugs and substance users in her community. Jes is a graduate of the St. Lawrence College Addictions and Mental Health Program. She works as a Harm Reduction Support Navigator for the Leeds, Grenville and Lanark District Health Unit, and a Peer Support Worker with Canadian Addiction Treatment Centres. She was instrumental in the launching of the Brockville Overdose Outreach Team (BOOT). She also sits on her local Municipal Drug Strategy committee and is a lived experience advisor for different policy and research teams throughout Ontario.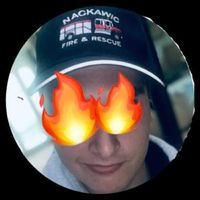 Matt M.
Matt is an active member of the harm reduction community. He is an aspiring firefighter, trained at a Fire Academy. He is a graduate of the Pre-Service Firefighter Education and Training program. Currently, he works as a support worker for children with special needs. He resides in the Greater Toronto Area.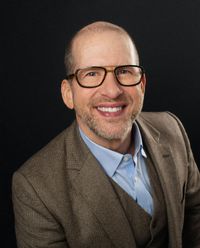 Scott Elliot
Scott joined the Dr. Peter AIDS Foundation in 2017. He has more than 30 years of experience designing and implementing innovative and sustainable community engagement programs in the non-profit sector and is motivated by a deep desire to make transformative change in the lives of people with HIV, mental illness, addiction, poverty, and complex medical needs. Scott currently serves on the Board of Directors of CATIE (Canada's Source for HIV and Hepatitis C Information) for the Pacific Region.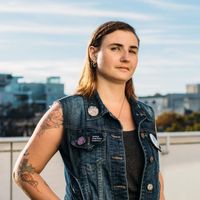 Phoenix Beck McGreevy
Phoenix Beck McGreevy is a queer, agender settler, gratefully inhabiting the unceded territories of the xʷməθkwəy̓əm (Musqueam), Sḵwx̱wú7mesh (Squamish), and Səl̓ílwətaʔ/Selilwitulh (Tsleil-Waututh) nations. Having spent more than two thirds of her life as an active drug user, Phoenix is dedicated to improving the lives of drug users and all marginalized and oppressed communities. A lifelong harm reduction activist, Phoenix has held positions in harm reduction, drug user organizing, and service provision in Vancouver, in addition to providing frontline housing and support services with a variety of agencies.